BUSINESS MEMBERSHIP:
Includes all benefits of Pulaski Area Chamber of Commerce, and includes one member to represent your business at all PACC sponsored events.
NON PROFIT MEMBERSHIP:
Is for individuals, or non-profits who are interested in membership benefits.
DUAL MEMBERSHIP:
For businesses interested in benefits of both the Green Bay Area Chamber of Commerce and Pulaski Area Chamber of Commerce. If you are a Green Bay Business and belong to the GB Chamber, you will receive a 15% discount on your Pulaski Membership.
HOME BASED MEMBER is for those with home based businesses with no employees.  Being a part of the Chamber can help get your business jump started. 
FRIENDS OF THE CHAMBER:
This membership is available for our Retired Business Persons over the age 60 who still enjoy keeping current with all events and happenings in the Pulaski Area Community.
Please complete our Membership Form to initiate the process to become a member of the Pulaski Area Chamber of Commerce.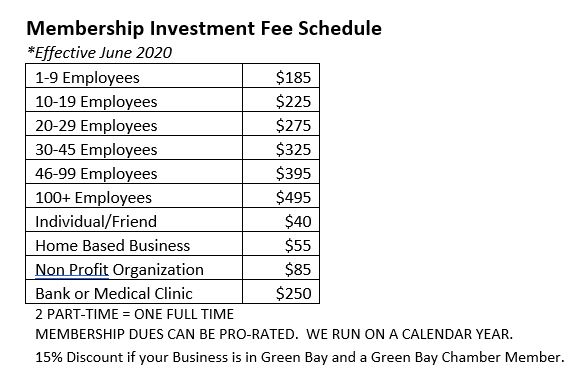 MEMBER BENEFITS
From newsletters to networking opportunities, we have the things to help your business grow. View our benefits and see what we can do for you.

MEMBER DIRECTORY
Find area businesses that are a part of the PACC. Click here!
MEMBER DEALS!
If your company would like to offer chamber member-to-member deals, contact the Chamber at (920) 822-4400 or via email at pacc@netnet.net.